ORIGINAL PAINTING - framed oil on board - FOR SALE

Sold

please contact me for details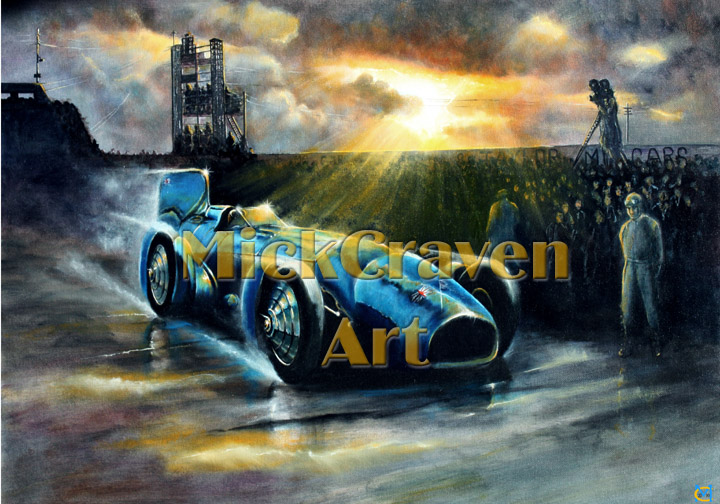 'BLUEBIRD'
A picture of Malcolm Campbell
and his fantastic Bluebird,
holder of the World Land
Speed record in 1932,
seen here at Brooklands
in April of that year.

This is a limited edition print
in an ivory mount with black
inner edge. It is numbered
and signed by the artist on
heavy high resolution photo
matte paper.
The mount measures approx.
20" x 16" (50cm x 40 cm).
Aperture size is approx
35cm x 25.5 cm.
Limited Run of 500
CODE MCBLU/01
£20.00